Hydrotherapy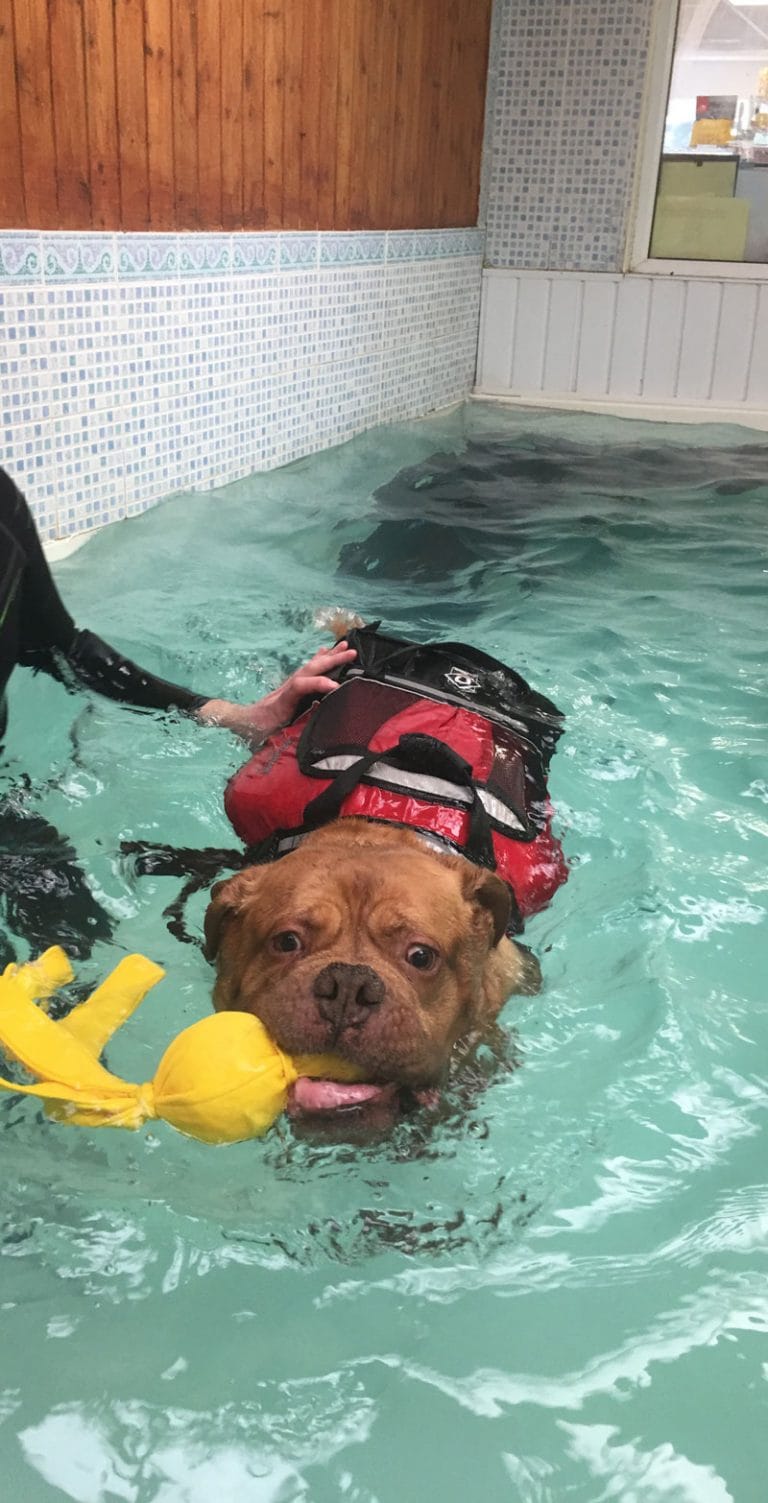 Unfortunately, due to COVID our Hydrotherapy pool has had to close.
Our hydrotherapy pool has been running successfully now for 18 years. Over this time we have swam all breeds of dogs of all shapes and sizes and gained valuable experience on handling them whilst in and out of the water. We know how to best create a stress free environment for them whilst beginning their hydrotherapy sessions.
Not only is hydrotherapy excellent when used for fun and fitness, but it is also extremely helpful when there is a need for non-weight bearing exercise as with arthritis problems and for post operative care. It is also an excellent way for dogs to lose weight and keep fit.
We offer individual hydrotherapy sessions if you just wanted to see how your dog swims in the water or we offer courses of multiple swims. This works out slightly cheaper and provides a longer recovery period for dogs who are recovering from injury or operations.
Our hydro sessions begin with short introductory swims where we can meet and assess your dog and gently introduce them to the water. Once your dog has become accustomed to the pool we will gradually increase their swim time which will in turn increase their fitness and recovery.
For more information please contact us and we will happily answer any further questions you may have.
All dogs that use our pool for injury or post operative care must get veterinary approval before coming for hydrotherapy and a signed consent form must be provided.
Speed up your visit by downloading our consent form below…